The Europe region includes Western Europe, Eastern Europe, and Central Asia. We give highest priority to projects in the largest urban centers. These include the capital cities of each country in the region. The average grant size in this region is approximately $8,500, although award amounts vary significantly depending on a number of factors, including location of the project and size of the project budget.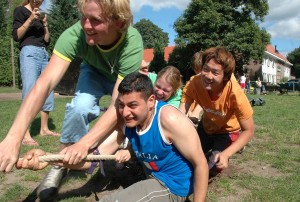 The most successful applications have significant funding and accountability from the church, are in an urban area, and have a creative and innovative approach to share the love of Jesus Christ in word and action. We give priority to small, dynamic start-up initiatives that plan to become locally managed or sustained. We do not provide ongoing support for projects that began more than three years ago.
The Foundation will only fund up to 50 percent of the total cost of any given project. Therefore, organizations that are heavily funded from outside their local community and have little church support are less likely to receive a favorable response from us. Because of our emphasis on partnering with the local church, if the applicant is a parachurch organization, we require that it demonstrate to us that it has strong financial investment from (and accountability to) a local church congregation or congregations.
In Europe, the Foundation encourages projects targeting the unreached, marginalized, and foreign-born populations. This may include refugees, the Roma (Gypsy) people, and people groups from areas where the Gospel is being suppressed. We are also interested in reaching the powerful and influential in society, particularly in "post-Christian" Western Europe.